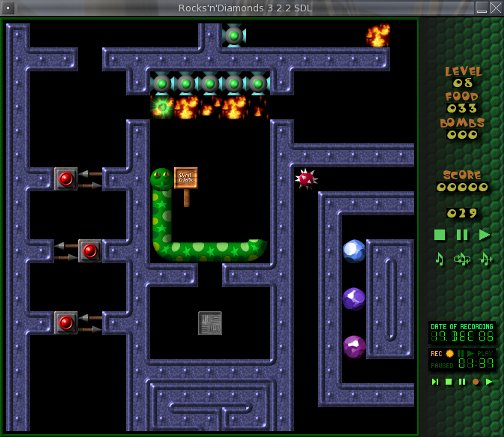 Meet Snakebite. Now, you may not have heard of this "Snakebite" game for Linux. That's because it isn't a stand-alone game. Instead, it's a set of custom levels made for the classic game "Rocks n Diamonds". But, as you see from the screenshots, this is nothing like our old friend from Artsoft: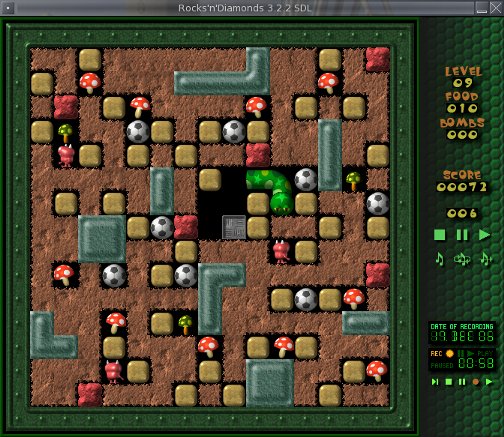 No, this is something more. If you visit this link and scroll halfway down, you'll find the Snakebite set download and some documentation on it. Simply unzip the file into your "~/.rocksndiamonds/levels/" directory and fire up Rocks 'n' Diamonds and find the levels in the same directory with your personal levels. Like RnD itself, the levels are simply plug 'n' play.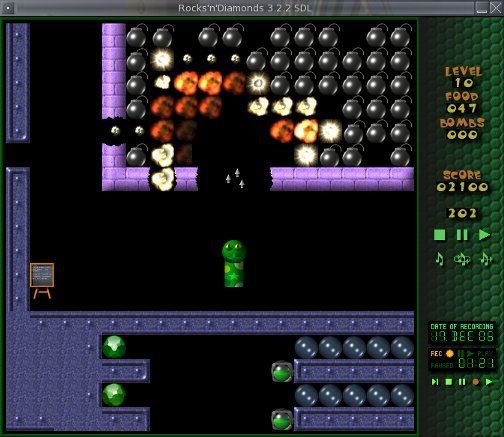 Long gone are the static tile images of the four other games that run from this engine (to wit: Boulder Dash, Supaplex, Emerald Mine, and Sokoban). In Snakebite, the graphics are beautifully rendered 3D sprites, most of them animated. The music and sounds are custom, too. There is an extensive set of custom objects created with the impressive level editor, completely changing the old game play into something I'm sure the original creators never even thought of.
This is the most astoundingly good game mod I've ever seen. The music is peppy, the sounds rock, the animations are smooth, and the overall game quality is comparable to some games I've bought for proprietary systems in the past. The level designs are highly challenging puzzles, always solvable, and as long as you save the tape often enough, you have a chance to figure them out without getting too frustrated. I discovered this set and loaded it three days ago, and have hardly gotten a damn thing done since.
Who knew tile-based games could feel this... modern?




---