In recent years, the line between new media and old media has drawn itself more sharply into the standard of evaluating literacy. We are now meeting our first generation of people whom are very literate, very intellectual, and very well-read - but whom just don't happen to read books.
Ebooks, perhaps. Piles and piles of websites, for sure. But paper dead-tree books? No.
Now, I'm a book-lover in no small terms. Got shelves of 'em, couldn't imagine a world without books. And yet I can't really fault people of the younger generation for thinking that there's no advantage that books have over electronic text. I was tempted to think this myself for a long time. Upon first encounter, the Internet to me seemed to be nothing but the world's biggest, greatest library.
Recently I've seen an attitude cropping up that people like me who cling to books are old-fashioned, dowdy, dinosaurs belonging to a bygone age. And furthermore, I see people disparaging fiction books in particular. I can see the point, to a degree. I, too, went through a phase like that. And then I gained some more insight and experience - and I started collecting books again. And reading fiction again.
There's the plain old practical considerations: Books never run out of batteries, never crash, never take time to load, are more portable, are easier on the eyes, and so on. Books are permanent, barring a fire, but websites die off all the time, rendering your electronic bookmark a dead link.
But I'm not even talking about that. That's a much more prominent reason why books are here to stay.
As the years have worn on, I've discovered that the Internet is largely auto-cannibalistic. It eats its own tail. The same information goes around and around, more of it getting out than getting in. Furthermore, the same old lies keep circulating as long as the truth. When you look something up on Wikipedia, most of it references a web page, which references another web page, and so on and so forth until you get back to some GeoCities page posted in 1995 where the original fact was written... by some 8th-grader who may or may not have carefully read the book he pulled the original fact from.
My work of freelance writing for websites requires me to do piles of research. Two of the sites I write for, Lyric Interpretations and Songfacts, are about music; and believe me, rock 'n' roll history is one daunting challenge to research accurately. Obscure bands are nil on the Internet. Oldies' bands, going back beyond the '60s, nil. Anything newer than the turn of the century is also surprisingly nil, except for a handful of pop stars lucky enough to be born under the sign of Disney or Nickelodeon.
In music writing, I'm constantly hunting for the elusive answers to questions like "Yes, Lou Reed sang about heroin a lot, but is there documented evidence that he actually did any?" and "Did the person who wrote 'Today I Met the Boy I'm Gonna Marry' disappear into the Twilight Zone or what?" and "What the hell are Ronny James Dio's lyrics to 'Children Of The Sea' supposed to be about, anyway?" I've often wished I could just take a Ouija board and summon the ghost of a long-dead rock star and ask them directly. You see, the Internet collectively doesn't give a damn about a verifiable fact, only what makes a good story. Google something about music artists, and you'll be slammed with walls of opinion, speculation, urban legends, rants, trolls, myths, and fluff. Here's your pitchfork - dig right in!
Or I can turn to a book, with a good index in the back, and have the answer in two minutes. As long as it's the right book. Finding the right book to be worth keeping, ah, that's the challenge. But more and more, I'm seeing that as vast and comprehensive as the Internet is, it will never match the completeness of all the printed books in the world. Even if it did, even Google couldn't index it efficiently enough. And they're the best at what they do!
For instance, I have a copy of the complete works of William Shakespeare. I confess, I've never read it straight through and never will. I have it for reference; Shakespeare is so influential that whenever some movie, song, or video game refers to his work, I need it so I can flip to that play or sonnet and have it straight out. It's earned back the $8.50 I paid for it at a used book store. Ditto the King James Bible, which is the most outrageously misquoted work in history, hands down.
So that's some of what you're missing out on if you rely on the Internet exclusively for your non-fiction reading.
Here's the things that you're missing out on if you also don't read fiction:
Fiction can illuminate truths that fact cannot. You can study a dry old textbook and learn about Alaska... but also you can read James A. Michener's novel Alaska and gain a much deeper understanding of the driving forces in the area (along with reading for two chapters about one damn fish). Orwell's 1984, I could argue, teaches enough about politics to fill ten university political science courses. Larry Niven's Known Space series will dazzle you with the possible universe we could find out there when we do colonize space. And what history course could express the anxiety humans felt about technology at the dawn of the industrial age better than Mary Shelly's Frankenstein? Come to that, even religions use fiction to teach a point. Buddha had his koans, Jesus had his parables, Rabbis have their apocrypha. Agree or disagree with the teachings themselves, the fact remains that a fictional tale can wrap up a lesson in a way that reality, in all its messy complexity, cannot.
And that, kids, is why you still gotta read. Back to work, now!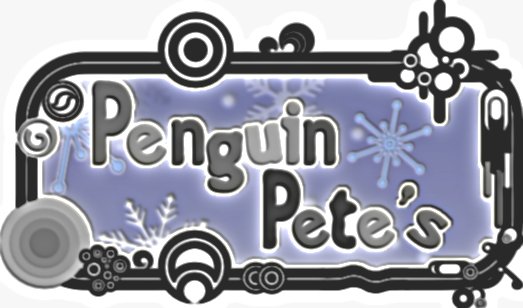 ---
blog comments powered by

Disqus