I should have blogged it yesterday, but it was my 40th birthday.
What's wrong with being 40 on the web is the generational shift; this chart from business week breaks down which generations do and don't partake of various aspects of the web. Note that for the most part, teens and early 20s are the ones making full use of it. They're the majority of Blogistan, they're the social news site submitters and commenters, they're the Twitter and Facebook audience.
Which leaves me with two generation gaps at the same time. Here I am in the crack between Generation X and the last wave of the Baby Boom. If I try to discuss technology with anybody of my age group in real life, I'll get this dumb-cow-chewing-cud reaction. Computers? Are those the big box things with the reels of tape and the cards with the little square holes?
And then I go online, and now I'm this cranky old guy rolling his eyes at the massively dumb and juvenile culture. Plus, being a power-user freelance/coder/designer who works over the web for a living, I also have to stand by and watch people 25 years my junior, as they fumble and struggle around with stuff that I already hacked and mastered before puberty.
By the way, everybody is welcome on my lawn. :) As long as you mow it while you're there...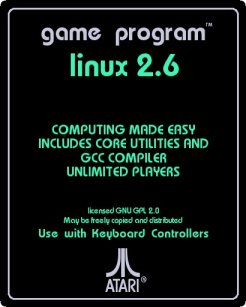 ---
blog comments powered by

Disqus